Rubber Speed Bump Installation For Parking Lots & More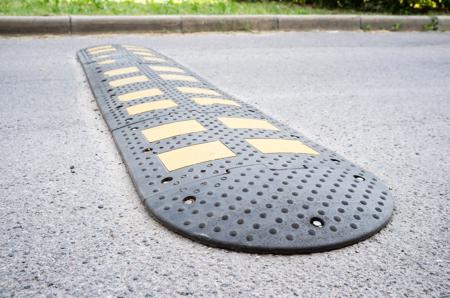 ZWPW LLC is ready to help you tackle speeding issues with our speed bump installation. We're the trusted resource in Canton for expert pressure washing, and you can expect the same level of meticulous attention for rubber speed bump installation. We're already the company you trust for parking lot washing, so why not let us also take care of installing rubber speed bumps?
Traffic safety is always a priority, even in locations where the speed limit is 30 miles per hour and lower. Installing rubber speed humps is ideal for areas that see 10-15 mph and lower speeds. Contact us today to provide you with the quality care you need for tasks like speed bump installation and other handyman or pressure washing work.
What You Need To Know About Speed Bumps
Rubber speed humps are rounded traffic solutions installed to run across the width of the road. Speed bump installation is meant to slow traffic to control driving speeds and promote safety.
Perfect for residential roads
Ideal for parking lots
Better visibility than asphalt road bumps
Embedded highway tape increases distance visibility
Can be removed by unbolting
Installing speed bumps at intervals over the area helps the effectiveness. The more speed bumps there are, the longer the stretch of road a driver has to maintain a slower rate of speed. To keep conditions safe in residential neighborhoods, throughout school zones, around playgrounds, or other areas of concern, consider installing one or more speed calming solutions, like speed humps.
Keeping Conditions Safe For Pedestrians
Speed humps are typically smaller, while speed bumps range from 2"-4". We can help you determine which is appropriate for the area you're installing the speed controlling devices. More consumers and organizations are opting for rubber speed bumps or humps because:
Easy to remove or relocate
More eco-friendly
Quicker installation with less traffic disruption
Better visibility
ZWPW LLC is here to help, so call us for more information. Whether you need speed bump installation for your parking lot or pressure washing, we're the company to call in Canton.