About ZWPW LLC - A Reliable Canton Pressure Washer & Contractor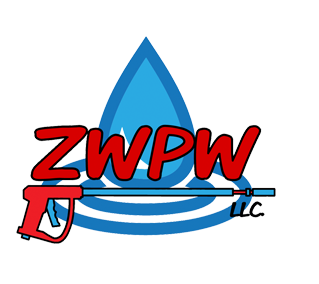 ZWPW LLC is a locally-owned and operated pressure washer & contractor serving up home improvement at a great price in Canton and beyond. Our founder Zachary Warner created ZWPW LLC out of a desire to let others benefit from his pressure washer & contractor talents that provide North Georgia with the best possible service.
Pressure washing is ZWPW LLC's core service. Pressure washing brings essential protection against growth like algae and mildew to north Georgia homes. These organics thrive in our relatively mild seasonal temperatures and can eat away at surfaces over time, in addition to causing unsightly discoloration. At ZWPW LLC we protect property investments and restore curb appeal by removing the growth that eats away at exteriors including shingles, siding, and paint.
Pressure washing is the expert-recommended way to maintain clean home exteriors
ZWPW LLC technicians treat your property with maximum care and a dedication to detail
We've mastered pressure washing in Canton so you don't have to -- our results look better and last longer than DIY
We serve commercial clients as well as homeowners. Popular commercial pressure washing services include parking lot washing and parking garage cleaning
Handyman & Restoration Work
We're a pressure washer & contractor because home maintenance means more than just cleaning. We keep our handyman services flexible and broad because home maintenance needs can be unpredictable. We're able to tackle almost any task that's appropriate to the size of our crew. Popular handyman requests include lighting installation, drywall patching, stain work, and trim repair.
Tend, Tailor, Upkeep
We're passionate about beautiful homes because quality upkeep not only looks great but also saves homeowners time, cash, and energy by preserving property value and extending surface lifespans. Our full-service menu of pressure washer & contractor options is your ticket to home enrichment at a great price.
Popular services include house washing -- exterior pressure washer cleaning that removes organic buildup and discoloration and makes siding glow
Driveway cleaning -- pavement restoration & cleaning that renews color and removes troublesome plants like saplings and algae
Lighting installation -- indoor or outdoor lighting work that lets you frame your home just right for vibrant living and picture perfect moments